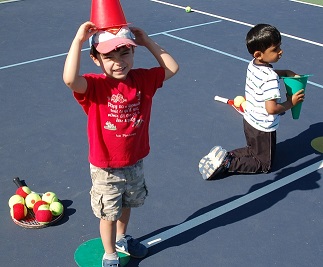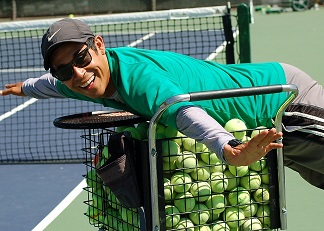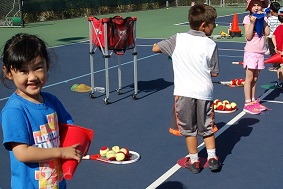 HOMESCHOOL TENNIS LESSONS IN SANTA CLARA
Schedules: View Schedules
Lifetime Activities is committed to providing stimulating athletic and recreational programs to engage the growing Home School Community in the South Bay. Lifetime is an approved vendor for the Ocean Grove and Connecting Water Charter Schools, and also works with independent home school families in the area.
We are happy to announce the expansion of home school offerings. Check out our class descriptions and flyer for the Fall!
Little Tennis
5-8 week specialized program designed to stimulate, challenge, and appeal to children 4-6 years old. A team of highly trained and motivated "team leaders" led by the Santa Clara Tennis Director Michael Leopold will help provide a wonderful environment of intellectual and physical intrigue. Students and parents alike will be impressed by the dynamic range of learning aids and carefully designed development plans used throughout this program. The Student-Instructor ratio is 5:1.
Age-specific equipment can be purchased in the Santa Clara Tennis Office.
The R.O.G. System
Our Home School Tennis programs follow the USTA RED, ORANGE, GREEN (R.O.G.) developmental path which incorporates age-appropriate drills and equipment to quickly engage players, allowing players to maximize their fun and development.
Visit the USTA website for more information on ROG Tennis.
RED BALL
This introductory program is designed to develop early tennis skills that include stage 1, 2, & 3 balls, groundstrokes (stationary & moving), serving (1/2 & full motion), volleys, overheads, and basic vocabulary. The class goal is to maintain a simple short-court rally and serve 1 of 3 balls into the correct service box while using the proper technique.
Student-Instructor ratio is 8:1 (Some classes are offered with a 4:1 student-instructor ratio*)
ORANGE BALL
For graduates of RED BALL level or by instructor approval. Players will use primarily the orange low-compression ball to continue to develop proper form and ball spin. The focus of the class will improve tracking while keeping good form, and improve precision when targeting different areas of the court. New tennis games and drills will be introduced to reach the goal and transition to GREEN BALL level.
GREEN BALL
Coming Soon!