YOUTH TENNIS & ACTIVITY CAMPS
Join the leader in Fun and Learning! Lifetime Activities in Sunnyvale has been providing amazing youth camp experiences for over 25 years!
Our summer camps for children and young adults ages 7 to 15 are starting soon!  At our Sunnyvale location in the heart of Silicon Valley, we offer a variety of youth camps that will take your child's game to the next level. Our activities include tennis, table tennis, chess, and pickleball. For twenty-five years, thousands of young players have attended our award-winning tennis camps. You will be amazed at what a difference a week of camp can make in your child's game! Morning Tennis and All-Day Tennis and Activities Camps with enhanced safety protocols and physical distancing are available.
Learn, train, play, improve, make friends, make memories!
Sunnyvale Youth Camps
All-Day Tennis & Activities Camps
Play tennis in the morning then spend the afternoon challenging your mental and physical agility with chess, table tennis, and pickleball. This fun camp has something for everyone and features 8-foot physical distancing throughout. Our camps are 3 weeks long and students will remain in stable groups of 12 or less. Click on the schedule below for pricing and dates.
Morning Tennis Camps
Our morning tennis camp is 3 hours of instruction, drills, matchplay and excitement for players of all levels. We feature great coaching, ball machines, and personal backboards to jump start or push your game to the next level. Our camps are 3 weeks long and students will remain in stable groups of 12 players or less. In addition, we feature 4 players maximum per court during play. Click on the schedule below for prices and dates.
USTA Net Generation Verified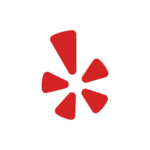 Best Youth Instruction
I seldom write reviews so here's a worthy one. Sunnyvale Lifetime Tennis has the best youth instruction of any sport that my son Isaac (6y) has played in. Super friendly and knowledgable staff that actually provides instruction. Big shout out to coach John, Kevin, Kimberly and Tom. Great coaching on fundamentals that makes a difference. The facility and staff are A+.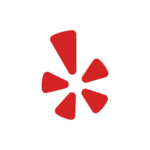 I love playing tennis here.
I started out with the intermediate-advanced class, then went to two classes, and now I am taking the USTA academy prep 3.5-4.0 class. I love playing tennis here. The facility is well-maintained, the instructors are knowledgeable and helpful, and the people that take the classes make it a lot of fun. In particular, Tom Uyehara is awesome and so are his classes! Tom's drills/games focus on a variety of strokes and strategy, and they have really helped me improve. I would definitely recommend playing here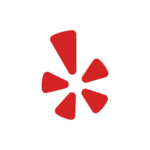 Well Maintained
This place is always a pleasure to play at. Deb in the office is a sweetheart, Aryahna is super helpful, Alexis and Justin are always highlights of my day. Facility is well maintained and I'm excited about the upcoming improvements.