SwingVision at the Sunnyvale Tennis Center
We are excited to announce a new partnership with SwingVision, a cutting edge mobile app that will elevate the tennis experience at Lifetime Sunnyvale.
With the app on your phone, SwingVision uses artificial intelligence to analyze your video in real-time, bringing you pro stats, video highlights and personalized coaching in one seamless experience. Analyze your shot speed, shot placement, and rally length; review your footage with dead time removed and create broadcast-quality highlights, just like the pros.
Built by A.I. experts from Tesla and Apple and backed by investors Andy Roddick and James Blake, SwingVision is the best way to track, review & improve your game.

To enhance the app experience, all 15 courts at Lifetime Sunnyvale are now equipped with phone mounts that make it easy for you (or your coach) to set up your recording – simply slide in your phone to get started.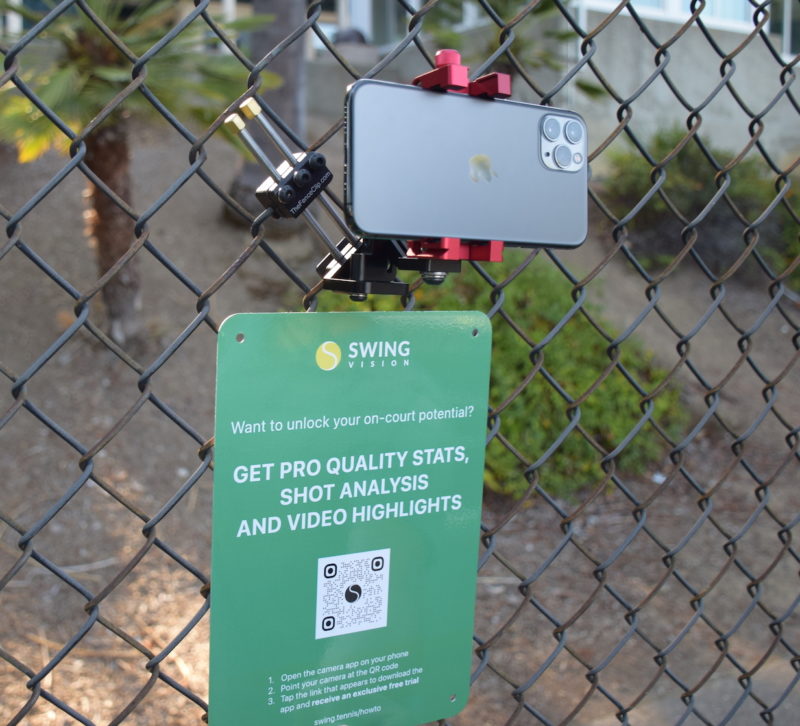 To support the Lifetime Sunnyvale tennis community, SwingVision is offering an exclusive free trial to all players. Download the app through this link or visit our courts and scan the QR code on the fence to activate your trial today.